An Article In Meteorite-Times Magazine
by Robert Verish
Sutter's Mill #12 Meteorite
The twelth find recorded by NASA from the April 22nd 2012 Lotus CA meteorite fall of a carbonaceous chondrite.
AGAIN, there will be a very abbreviated "Bob's Findings" article this month because it has happened once more - this time Mother Nature has given a gift to California (and all of us meteorite hunters), in the form of a VERY dry and mild winter, here in the Southwestern United States. This is not the time to be sitting indoors in front of a computer monitor. This is the time for meteorite-recovery, as long as this weather holds up.
Usually by this time of year, snow has covered the ground in central and northern Nevada. And usually, January is the wettest month of the year in southern California, but the drylakes are bone dry, because the last rain was in October and none is forecast for the remainder of this month. Usually at this time of year, meteorite hunters are forced to either, stay home and write about meteorite-recovery, or face trundling over snow-covered hills and muddy flats while a cold wind chills them to the bone. But along with the paucity of precipitation, the temperatures have been unseasonably mild, as well. Coupled with a nearly nonexistent wind, all of this has made for some perfect conditions for meteorite-recovery.
The conditions were mild at all of the localities that I visited during these past few weeks. On one trip I departed from San Diego with a full compliment of winter clothes and headed north, but even after traveling 400 miles the weather was no different than back at San Diego. It was such a pleasure to hike in the sunlight, and without any wind blowing, I could take off my sweater and walk about with only a tee-shirt. On a second trip up north I ran into some shallow puddles, so there must have been some local precipitation, but most of the water appeared to be coming from snow that was melting, and even that was drying-up quickly. It seemed like every discussion with the locals at those localities delt with the subject of the "drought" and when it would end.
So, I feel it would be a major shame to stay home (to write my article) and not take advantage of the gift given to us by Mother Nature.
Far better to hit the road again.
Look out lunars, here I come!
Post Script:
I'm not saying that I'm finding a lot of meteorites, in fact, I'm doing a lot of driving in order to find just the few that I was lucky enough to recover. And, of course, they are all small finds and all are Ordinary Chondrites, as well. But of the ten (10) that were recovered, three (3) of them are what some people call as, "cold finds" (at least, I'm not aware of any previous finds from those localities).
Before I go out the door, I'll post a few images of the finds from the past few weeks, below:
2011 Dec 26 - Nevada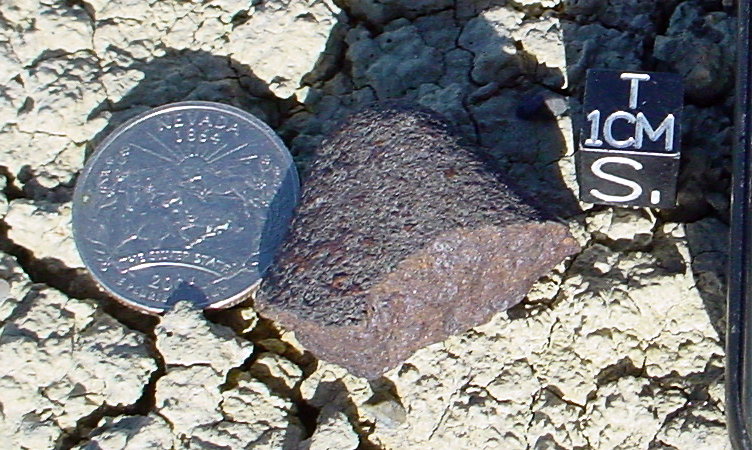 Ordinary Chondrite (cold find)
2011 Dec 27 - Nevada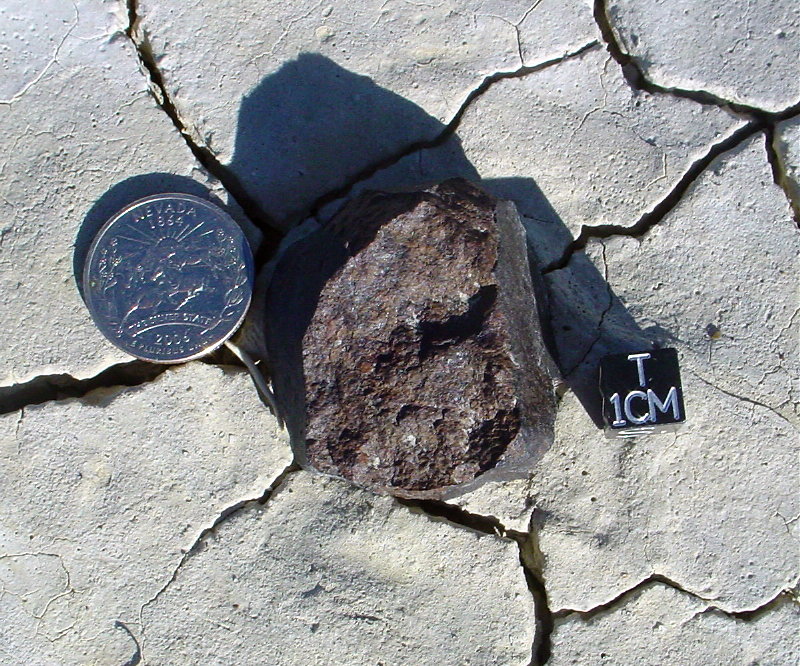 Ordinary Chondrite
2011 Dec 27 - Nevada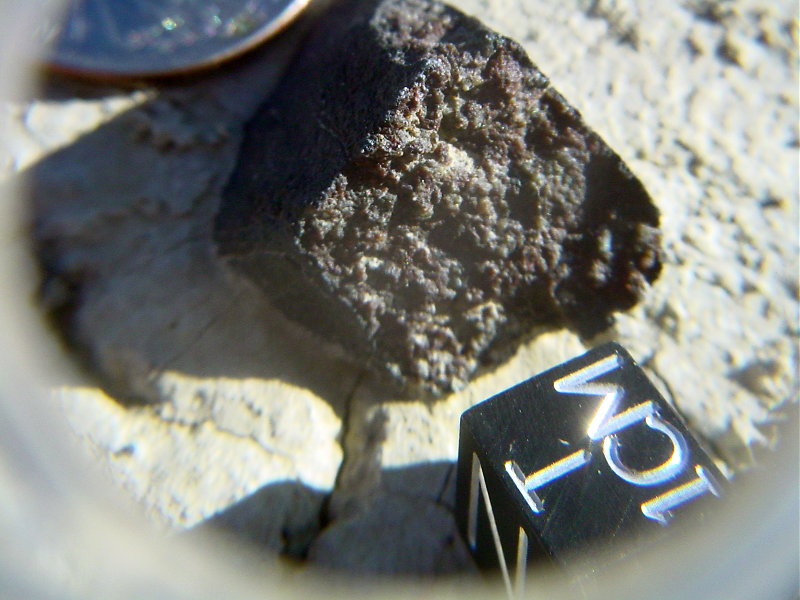 Ordinary Chondrite
2011 Dec 28 - Nevada

Ordinary Chondrite
2011 Dec 28 - Nevada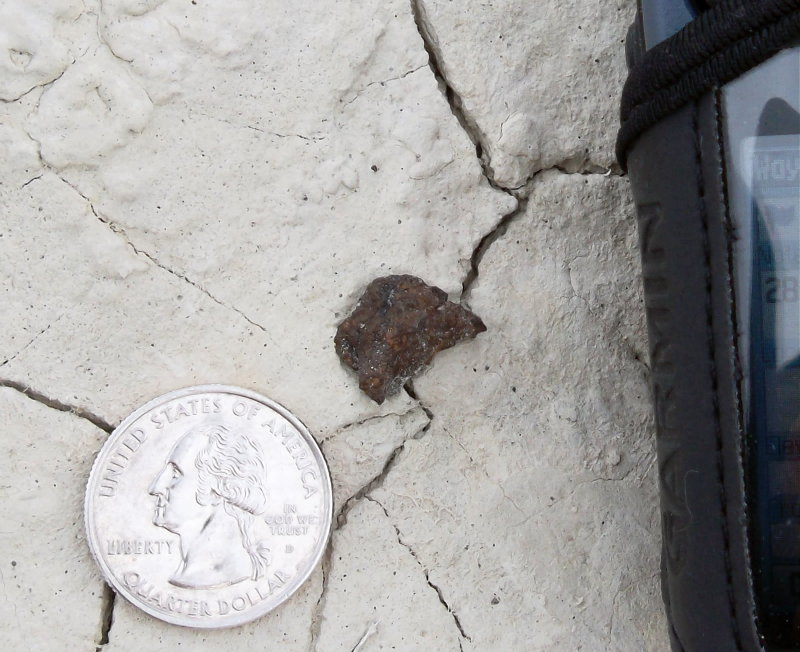 Ordinary Chondrite
2011 Dec 28 - Nevada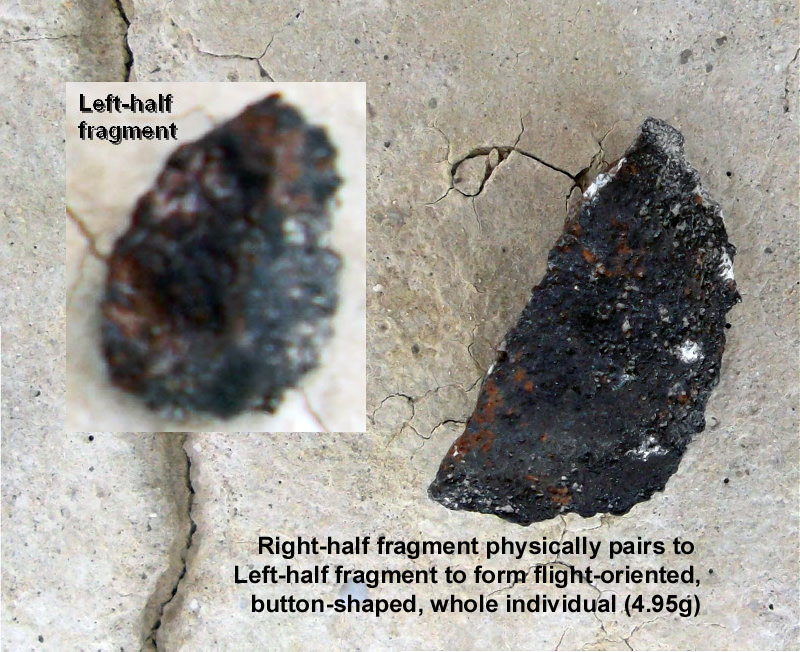 Ordinary Chondrite
2011 Dec 28 - Nevada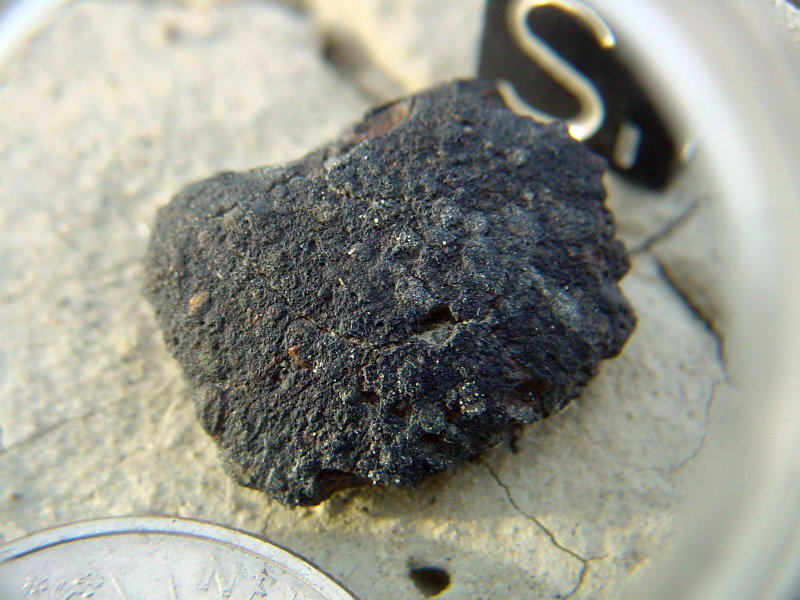 Ordinary Chondrite (unequilibrated)
2011 Dec 29 - Nevada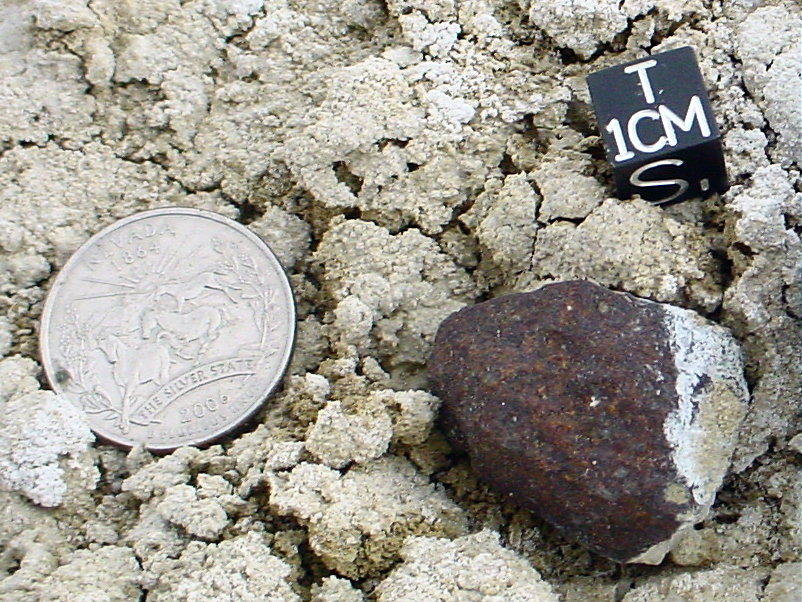 Ordinary Chondrite (cold find - and my last find for 2011)
2012 Jan 04 - Nevada

Ordinary Chondrite (cold find - and my first find for 2012)
2012 Jan 07 - Nevada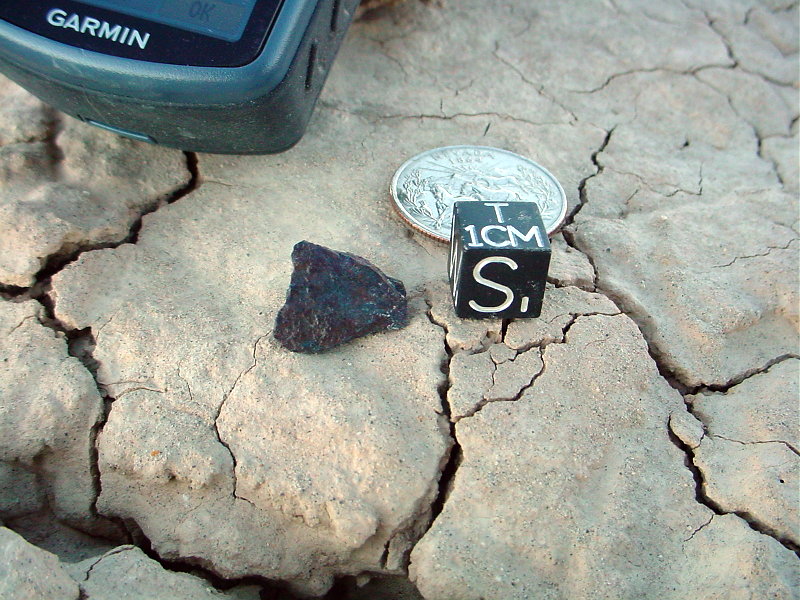 Ordinary Chondrite
Below image taken 2012 Jan 05 4:36PM PST - Nevada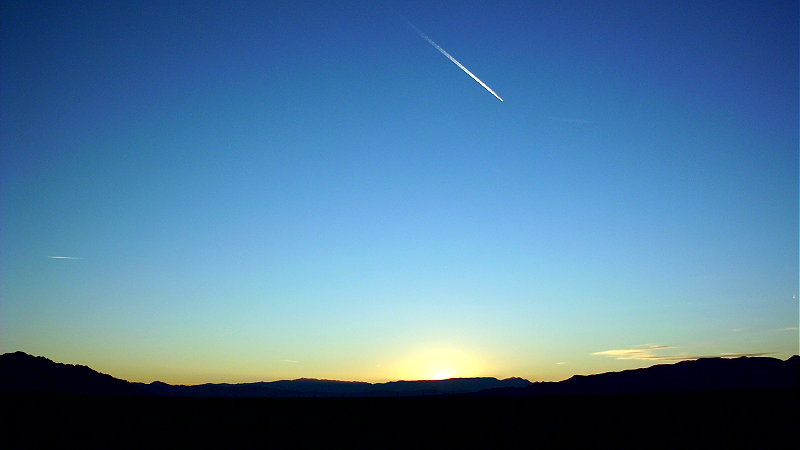 Sunset in Nevada. I like this image because the setting sun signifies a successful conclusion of meteorite-recovery for year 2011, and the streaking contrail (illuminated by that same setting sun) symbolizes a bright future for meteorite hunters in the coming year 2012.

Hope you enjoyed the images!
There will be more information about these meteorites, later - after winter finally arrives.
There will be plenty of time then, after I'm stuck indoors!
---
References:

None.

My previous articles can be found *HERE*

For for more information, please contact me by email: Bolide*chaser