Subject: Recovery Information for Willcox Playa 002
To: m.grady@nhm.ac.uk


Dear Monica,

The following passages relating to Recovery Information and to Possible Pairings were deleted from the latest Meteoritical Bulletin when the find descriptions went from a paragraph format to a line entry in a Table for Ordinary Chondrites.

The following "Recovery Information" is extracted verbatim from my original request for nomenclature approval which I had sent to Jeff Grossman on 4/24/01. (That "request" message in its entirety is appended to the end of this message for your convenience):

"[Please describe the circumstances of the meteorite recovery:]"

"A 12 gram weathered, chondritic stone with nearly complete relict fusion crust and flow lines was found by Robert Verish, as part of a meteorite-recovery effort on Willcox Playa (while taking a break from attending the nearby Tucson Show)."

(I've attached an image of a map of the find location.)

Upon returning to the Tucson Gem and Mineral Show later that same day, there was a birthday party in progress for Steve Arnold and Geoff Notkin. I revealed to them the latest meteorite find (with the lakebed clay still clinging to it) that was made on their birthday.

The following passage relating to "Possible Pairings" was not used because there is no mention of a change to the original name "Willcox Playa":

"[If the meteorite is a find, has another meteorite with the same classification been recovered within a distance of about 25 km? If yes, state why you do not think the new meteorite is paired with the older one. If you have no way of finding out this information, please indicate this.]"

"No. Willcox Playa [v. Willcox Playa 001] is an H4."

I hope this kind of information can be documented somewhere, e.g. your updated CD for your Catalogue. For my part, I will be submitting this information to Joel Schiff. He has agreed to "find a way to fit it into his Meteorite! publication". When this occurs, I will notify you of this reference.

With best regards,
Bob V.

-------------------- End of Original Message --------------------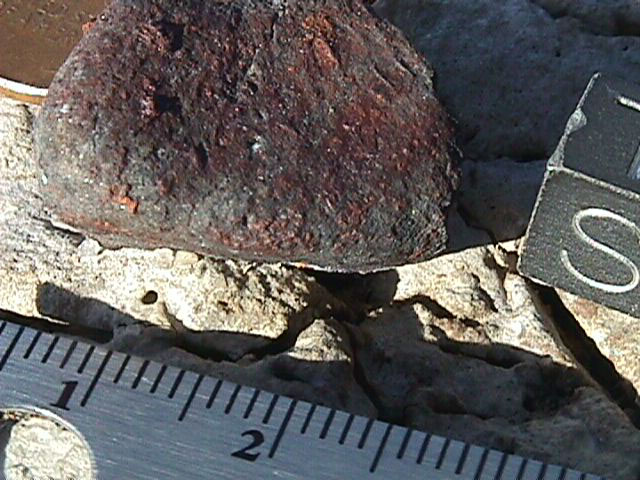 OTHER References related to Willcox Playa:
Lunar and Planetary Lab - University of Arizona - Planetary Geology Field Practicum (PTYS 594A) took a local trip to southwestern Arizona.
They hunted for meteorites on Wilcox Playa!! -
Spring 2003 Field Trip - Chiricahua Mountains - 02-04 May 2003
http://rossbeyer.net/photos/chiricahuas/
Recent article in which Willcox Playa was compared as an analog to the Martian surface on which the Mars Rovers landed:
http://www.tucsoncitizen.com/index.php?page=local&story
---
The topic of my next few articles will continue a series on California and Nevada Meteorites.
My previous articles can be found *HERE*
For for more information, please contact me by email: Bolide*chaser