by Robert Verish
More Problems for Museums
More museums are selling-off their collections - others are having to return looted artifacts and stolen artwork.
If anything, museums are more in the news than before. I've received reports from readers of my previous articles that there are other museums that are selling-off their collections. And there are more and more news articles about very prestigeous art museums having to return, to the country of origin, artifacts that were looted from archeological sites, and works of art that were stolen from other museums and private collections.

Given that most countries consider meteorites that were found within their borders to be items of cultural heritage, namely "antiquities", it only stands to reason that what is now happening to museum collections and art collectors, will soon be happening to meteorite collectors. It is only fitting that this month's article continue to bring attention to this subject.
***************************************************

J. Paul Getty Museum in LA

***************************************************

More and more Third-World countries are asking for the return of their antiquities from museums in Western nations, citing "cultural heritage" as their reason. On this subject the "Western" half of civilization is split into two major, but opposing, camps. One camp urges the return of all objects of cultural heritage to their country of origin. Most of the groups in this camp are private, non-profit organizations (some of which I've listed below).
The other camp is primarily museums and the associations which they have organized. Here is a link to a web page which describes the position of one of those museums, the British Museum, on this particular subject.

This explanation is entitled, "Criticisms"

This web page goes on to say that, "the British Museum has argued that its objects benefit from their safe, tranquil setting, where they can be seen for free alongside other artifacts from all over the world, although a counter-argument is that these objects would be better displayed in their native countries, closer to their original context. "While the British Museum continues to assert that it is an appropriate custodian for these objects and has an inalienable right to its disputed artifacts under British law, opponents of the Museum continue to criticise it for theft, and what they perceive to be a cavalier attitude towards the right of other cultures to possess their own works."

***************************************************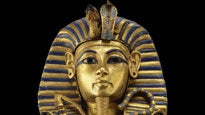 The King Tut Collection of Artifacts

***************************************************


Here is a link to one of those private, non-profit organizations that has an opposing viewpoint:

SAFE = Saving Antiquities for Everyone

Mission:
SAFE is dedicated to ending the destruction of our shared cultural heritage and undiscovered past by raising public awareness.
"The argument that museums in the West are better custodians for fragments from China's cultural heritage is in itself deeply flawed, and to argue for the denial China's request because of poor management in some of China's museums is preposterous, or worse. And the truth is that when you look behind the scenes, not even all museums in Western countries with Chinese collections actually has acceptable collection management." -- Magnus Fiskesjö, former director of the Museum of Far Eastern Antiquities in Stockholm.

These statements are taken from more than 700 petitions gathered online via the SAFE petition. They are posted here with permission from the authors.

***************************************************
And here, in rebuttal, is a link to a web page for one of the museum associations that published a paper stating how they mean to settle this dispute:

AAM: Welcome to the American Association of Museums - National organization representing the museum community. Includes information on programs, grants, and membership.

I N T E R C O M
INTERNATIONAL COMMITTEE ON MANAGEMENT

Legal And Ethical Considerations In The Repatriation Of Illegally Exported And Stolen Cultural Property: Is There A Means To Settle The Disputes?
By Marilyn Phelan

On the web page entitled, "BEYOND MANAGEMENT", is the following quote:
The AAM asserted: "American museums have a deep and longstanding interest in, and commitment to, the responsible collection and exhibition of cultural objects of all countries and civilizations." It declared that "American museums have supported, and will continue to support, all responsible efforts to further the preservation and conservation of cultural objects, and to combat their destruction, looting and theft." It then asserted that the decision of the district court (that ordered the forfeiture of the Philae and its return to Italy) "threatens the ability of U.S. museums to collect...and make available for public exhibition objects from around the world" that are "the subject of sweeping foreign cultural patrimony laws." (Emphasis added.) It declared that these cultural patrimony laws "are, in significant respects, antithetical to fundamental principles of U.S. law and public policy." It expressed concern that should the decision of the court below not be reversed, "countless objects" in museum collections would be in peril.

***************************************************
A major concern of the AAM and othe museum associations is "museum security". Here are links to some reports from an organization concerned about this issue:

MUSEUM SECURITY MAILINGLIST REPORTS - Museum Security Network. Website and mailinglist devoted to all aspects of cultural heritage protection. Intended to be a source of information and a platform for exchanging experiences for museums, libraries, national parks, archives, universities, galleries, security consultants, government organizations, producers and dealers of security products.

Museum-Security.Org - 2001:
Report Faults Colo. Museum Storage

Museum-Security.Org - 2000:
U.S. returns smuggled artwork, asks Italy to combat piracy
Bilateral agreements
Read here for an overview of U.S. implementaton of the UNESCO Convention.
---
REFERENCES:

ArtsJournal.com - The Daily Digest of Arts, Culture & Ideas - "Daily arts news from more than 200 newspapers, magazines and e-publications." Archived 2005 October & November 01:

LA County Museum Unloads Some Art - The Los Angeles County Museum of Art is selling off $10 million worth of art.
[To read, click here!].
and,
NY Public Library Unloads Art The New York Public Library has been selling off some of its art treasures to bolster its budget.
[To read, click here!]

***************************************************

LACMA
***************************************************
++++++++++++++++++++++++++++++++++
Published October 29, 2005 in LATimes.com -
Italians Say Photos Show 6 Met Items Were Looted
By Ralph Frammolino and Jason Felch, Times Staff Writers
ROME — Extending their reach beyond the J. Paul Getty Museum, Italian authorities have used confiscated photographs to trace six pieces of allegedly looted ancient Greek pottery to the Metropolitan Museum of Art in New York.
(May require free-subscription to open link):
[To read, click here!].
++++++++++++++++++++++++++++++++++
Published October 28, 2005 in LATimes.com -
Italy Says It's Proven Vase at Met Was Looted
By Jason Felch and Ralph Frammolino, Times Staff Writers
ROME — In their decade-long investigation of the illicit antiquities trade, Italian authorities have amassed the strongest evidence to date that the most prized ancient Greek vase in New York's Metropolitan Museum of Art was looted.
The Euphronios krater, described as one of the finest antiquities ever obtained by the Met, has been a source of controversy since the museum acquired it 33 years ago. Italian authorities have long maintained that the vase was looted from a tomb north of Rome, but the Met has refused to return it, saying the Italians lack "irrefutable proof." Italians prosecutors now believe they have it, according to previously undisclosed court records obtained by The LA Times.
(May require free-subscription to open link):
[To read, click here!].
++++++++++++++++++++++++++++++++++
Published September 02, 2005 in LATimes.com -
Getty Kept Items to Itself in Probe
By Jason Felch and Ralph Frammolino, Times Staff Writers
LA - Lawyer's memo advised the trust it did not have to reveal letters and photos that could tie its accused curator to suspected looters. The J. Paul Getty Trust, which has said it was fully cooperating with an Italian investigation into the antiquities trade, did not disclose a series of letters and photographs showing that its chief antiquities curator maintained close relationships with dealers suspected of selling looted art, according to documents and interviews.
(May require free-subscription to open link):
[To read, click here!].
++++++++++++++++++++++++++++++++++
Published September 25, 2005 in LATimes.com - [HOME EDITION, pg. A.1]
Getty Had Signs It Was Acquiring Possibly Looted Art, Documents Show
By Jason Felch and Ralph Frammolino, Times Staff Writers
LA - Museum attorneys say half the masterpieces in its antiquities collection can be traced to suspect dealers. Italy seeks return of 42 items.
(May require free-subscription to open link):
[To read, click here!].

***************************************************

The Euphronios "krater" - an ancient Greek vase
***************************************************
++++++++++++++++++++++++++++++++++
[CPProt.net] Selected reports October 9, 2004:
[1] Ethiopia Demands Blair Returns Looted Sacred Objects;
[2] Items stolen from Zimbabwe museum;
[3] Art theft sparks questions about gallery's security
++++++++++++++++++++++++++++++++++
INTERPOL - Stolen works of art:
6th International Symposium on the Theft of and the Illicit Traffic in Works of Art, Cultural Property and Antiques - Lyon, France from 21 to 23 June 2005:
++++++++++++++++++++++++++++++++++
Article published in The Phillyburbs.Com - on October 24, 2005 5:15 PM
Report: Greeks Want Getty to Return Items.
++++++++++++++++++++++++++++++++++
BBC News:
Should Africa reclaim its stolen treasures? - (on Friday, 13 May, 2005, 15:20 GMT 16:20 UK Edition)
Ethiopia successfully fought for the return of one of its national religious treasure, the Axum Obelisk.
The Obelisk was taken away by Italians in 1937.
The 1,700-year old stone obelisk looted by Italy nearly 70 years ago arrived in Addis Ababa last month to a rapturous welcome.
[Print version.]
++++++++++++++++++++++++++++++++++
[Unrelated]
BBC News:
Egypt reclaims stolen antiquities - on Monday, 8 July, 2002, 09:54 GMT 10:54 UK Edition)
++++++++++++++++++++++++++++++++++
[Unrelated]
The following is from the Nevada State Museum Newsletter - Volume XXVII, Number 5, September/October 1999:
---
Nevada State Museum Newsletter

Volume XXVII, Number 5
September/October 1999
In That Issue...
Update on the Stephan Mueller Artifact Collection
A desert tragedy resulted in the Museum's acquisition of an important archaeological collection that includes basketry fragments, stone tools, projectile points, skin bags containing seeds, and wrapped hide bundles, possibly intended for moccasin manufacture.
In March 1955, a Wendover couple drove onto a desolate lakebed in western Utah only to become mired in the mud. It is believed that they were driving at night, in order to hide from law enforcement officials, and couldn't adequately anticipate the muddy conditions. Their intended goal—dig Indian artifacts from dry caves and rockshelters. Five days later, their bodies were discovered a few miles from their truck where they died of hypothermia while attempting to return to civilization.
The heartbroken mother of victim Stephen Mueller donated artifacts to the Museum that her son dug up along the Nevada-Utah border from the 1980s and 1990s. The Museum contacted the Bureau of Land Management because they suspected that the artifacts were illegally collected after passage of the 1969 antiquity law. BLM Special Agent Rudy Mauldin conducted a lengthy investigation in order to find other "pot hunters" who worked with Mueller.
Although he was successful in his investigations, the statute of limitations prevented prosecution of Mueller's associates. In the end the BLM "confiscated" the 316 artifacts donated to theMuseum and then immediately transferred "the" newly acquired collection to the Museum. The artifacts never moved during these transactions. The Museum is one of four BLM accredited curation facilities in the state, and the BLM provides the Museum with grants supporting curation and research of their collections. --Anthropology Department.
Return to: the top
---
My previous articles can be found *HERE*

For for more information, please contact me by email: Bolide*chaser