An Article In Meteorite-Times Magazine
by Robert Verish
Merced Meteor of Dec 27th 2008
The search for this bolide is still on-going.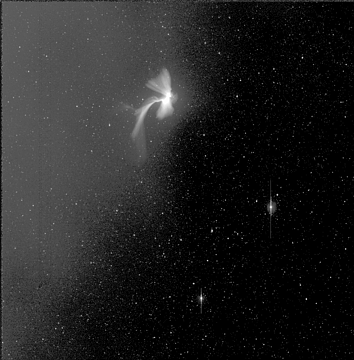 Researchers are still narrowing-in on where fragments from this meteor have landed!
More eyewitnesses to this bolide event are needed.
If you saw, OR HEARD, or have any information regarding this fireball - please contact me by email at Bolide*Chaser or by phone at 818-599-5071.
Since December 2008 there have been many highs and lows in the pursuit of this bolide. Many promising leads have not "panned-out". But presently, there is a keen need for other eyewitnesses to come forward. Information obtained from just the few eyewitnesses that I have interviewed gives renewed hope that, with the help of just a few more well-placed observers, this pursuit will end in success.
Because these interviews were conducted first-hand (at the very spot where the witnesses made their observations) it has given us new insight into how this event actually unfolded. What at first appeared to be contradictory observations and conflicting statement, has now become corroborating eye-witness accounts.
So, more publicity about this meteor needs to be given in the Press and on the Internet. It needs to be directed towards the Central California population. But over time, links on the Internet to sites with pertinent information have become broken. A lot of useful information has been lost, while at the same time, a lot of mis-information still exists. All of the above has resulted in my deciding to post this article as a living web page that will be updated in the future as more progress is made in the pursuit of this bolide.

"Click" on the above for more information
On the other hand, as time goes by, the possibility of a meteorite-recovery at this locality will diminish.
---
REFERENCES:
NASA searches for meteor fragments - By Dana M. Nichols, on May 08, 2009, Record Staff Writer, Stockton CA
UPDATE - on recent fireballs and possibility of finding meteorites - See comment posted by Bolide_Chaser.
Is mystery rock from Merced fireball? - See comments submitted by Geologist01 (Bob Verish).
(meteorobs) Another Bishop Bolide: Sonic boom - 2008 Dec 27th~01:50AM PST - From Meteor Observers List - my first effort at trying to find a video of this event.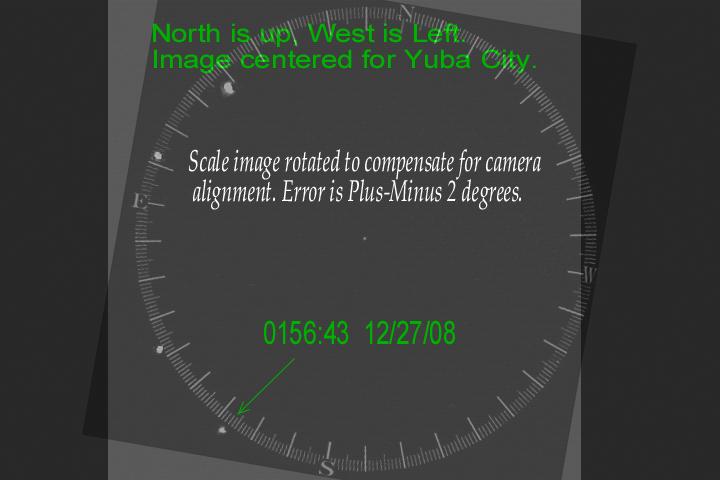 - image from the all-sky-camera mentioned in the above Reference, but was later determined by the operator to be "not related" to the Merced Meteor.

UPDATE - on recent fireballs and possibility of finding meteorites - Submitted by Bob Verish on Mon, 2009-02-23 to Modesto Bee Staff

Merced Bolide of 2008 Dec 27th - five reports posted on the AMS Fireball reporting site.

Merced Fireball of 2008 Dec 27th - this follow-up article on the Merced Sun-Star website (about the suspected meteorite being a terrestrial rock) will eventually expire.
---
My previous articles can be found *HERE*

For for more information, please contact me by email: Bolide*chaser