An Article In Meteorite-Times Magazine
by Robert Verish

Ron Hartman - 1935-2011




Commemorating the life of our colleague, and my personal friend.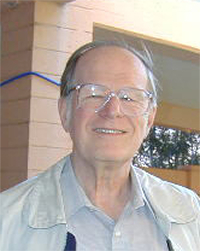 The recent passing of Ron Hartman has prompted me to postpone this month's article, and instead to make notice of this sad news.
Due to my being out-of-town when I learned of his passing, and my inablility to access my computer files, this article will be highly abbreviated in order for it to be included in the September publication of Meteorite-Times Magazine.
Next month's issue of Meteorite-Times Magazine will have a more proper tribute to our colleague and my friend, Ron Hartman.
UPDATE:

---
Click here to go to " A Tribute to Ron Hartman" - an extension of this Bob's Findings Article for September 2011 - to see an on-going compilation of links regarding the life and passing of Ron Hartman.
In the meanwhile, feel free to add your Comments below.
---
REFERENCES:
Search results for internet references to Ron Hartman:
IMCA co-founder
IMCA Insights – October 2011 - Remembering Ron Hartman by Dorothy Norton & Anne Black
Ron's website
Ron's meteorites website
Ron's Lucerne Valley meteorite website - with revised terminology
Lucerne Dry Lake 1963 - the Ron Hartman "Field Report" that used to appear on the "old IMCA" website - the version that now appears on the Bolide*Chaser website.
Lucerne Valley Meteorites in the Meteoritical Bulletin Database.
http://www.michaelbloodmeteorites.com/TektiteParty05.html
http://www.meteorite-times.com/index_of_articles/Meteorites_101_Index.htm
Ron Hartman's Memorial - held on March 29, 2012.
---
My previous articles can be found *HERE*
For for more information, please contact me by email: Bolide*chaser