An Article In Meteorite-Times Magazine
by Robert Verish

Ron Hartman's Memorial




A memorial held at Mt. San Antonio College celebrates the life of Ron Hartman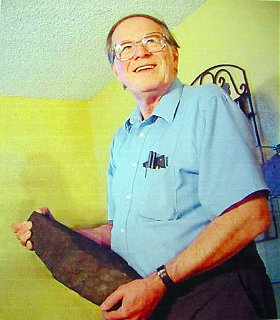 To celebrate his life, Ron's former co-workers at Mt. San Antonio College (Mt.SAC) helped his family organize a memorial that brought them together with his friends, former students and colleagues in astronomy and meteorite-related fields, to share recollections and join together in a celebration of his career and life.
This article follows a shorter announcement in the September issue of Meteorite-Times Magazine, as well as, a more personal tribute to my friend and colleague in the October issue of the same publication.
This article appears in the July 2012 issue of Meteorite-Times Magazine.
The memorial for Ron was held on March 29, 2012. It was held on a Thursday, so the reception started at 5:30PM in the lobby of the Randall Planetarium on the campus of Mt. San Antonio College (Mt.SAC) in Walnut, California.
By the time Monika Waiblinger and I arrived at the reception, we found the lobby full of invitees and everyone was engaged in conversation. With a quick glance around I was able to spot a few faces that I could recognize as being from the "meteorite community", but it was clear that we were in the minority. We are greeted by John Kashuba, a fellow writer for Meteorite-Times Magazine. And in short order he introduces Moni and me to Dorothy Norton, which is only appropriate, because it was through Dorothy that I got my invitation. Moni had never met Dorothy, but no sooner had I finished introducing Moni, I was being pulled-over to another group of people by Dorothy. She said, "I have here, someone that you will want to meet." And she was right. Because in the middle of that introduction, I realized that I was shaking hands with Ron Oriti, the legendary classmate and colleague of Ron Hartman and Richard O. Norton, as well as, the co-finder with Ron of the Lucerne Valley Meteorites. I tried my best to explain to Mr. Oriti that it was through his exhibits at the (old) Griffith Observatory that I taught myself how to identify a meteorite. But in the end, I'm still not sure that he realized that I was the person responsible for having his Lucerne Valley Meteorites renamed to LV 002 (LL4) and LV 003 (H6). Luckily, I had several more conversations with Ron during the course of the evening. Each time they would start by Ron coming up to me and saying, "Have you heard the story about me and Ron and Richard...?" And each time I would wish that I had a tape recorder as Ron would recount another story that I had never heard before. But those stories will have to be the subject of another article.
As part of the reception everyone was served ice cream by the Mt.SAC staff. This refreshment was an intentional homage to Ron Hartman, who had a penchant for treating the department staff to ice cream at the local Baskin & Robbins. Many a staff meeting was conducted in the setting of an "ice cream social".
I was glad that the reception lasted as long as it did, because it took me quite a while to make my way around and introduce myself to all of the family members, not to mention the Mt.SAC staff in attendance. After the reception, we all took a seat in the Planetarium and were treated to a special show.
The following images are photos that were taken at the reception by Dorothy Norton, John Kashuba, and this author.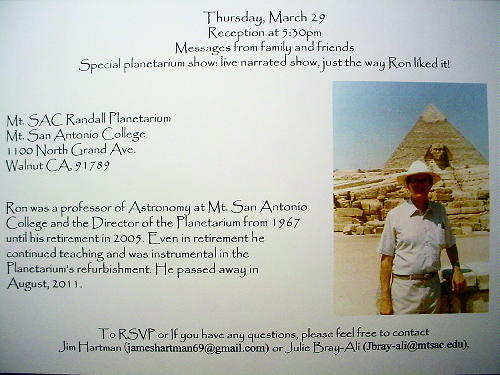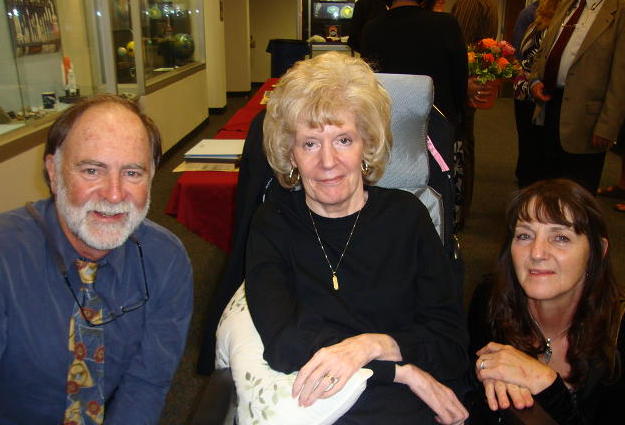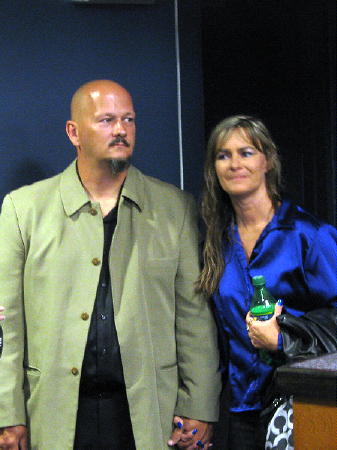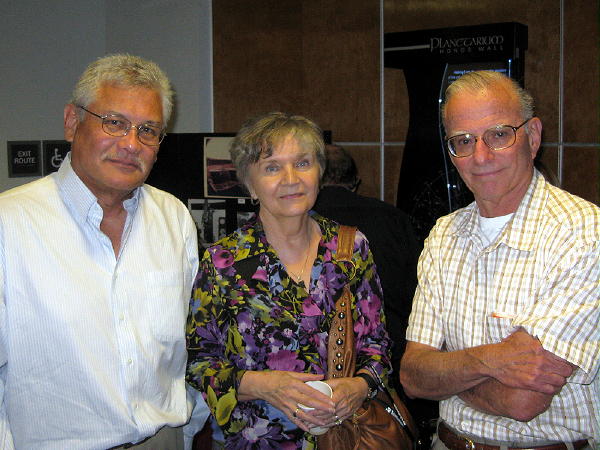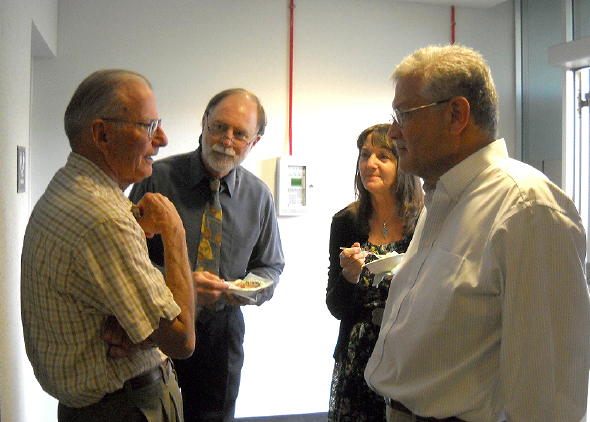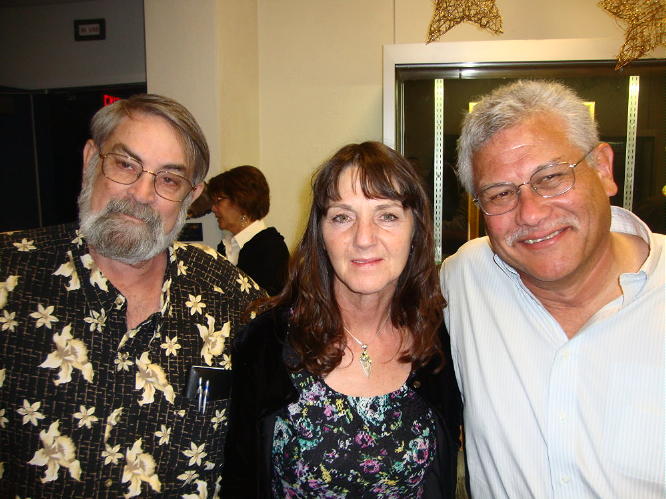 After the Planetarium show, the lights were kept low and everyone remain seated as the next segment of the Memorial commenced. This portion was titled, "Messages from family and friends". And as the title states, a variety of people came forward to speak about Ron, to include not only colleagues and co-workers at the College, but also friends and former students, as well as, close relatives.
I am glad that I was able to attend this Memorial for Ron Hartman, because I was able to learn a lot more about this man that I consider to be my mentor. I learned from his friends at the Memorial that, outside of his many duties at the College, he was also considered an expert on archeo-astronomy, to include having conducted fieldwork in Egypt. I learned from former students that Ron's influence resulted in them having carriers as assistant planetarium directors and as planetary engineers with NASA. What I learned from his co-workers only confirmed what I had already known, that Ron had more than succeeded at carrying forward the torch that had been handed to him by his UCLA professor, Frederick Leonard.
And finally, what I learned from his family about Ron the man, as a brother, as a husband, and as a father, was even that more special to me. I very much appreciated seeing the "old" family photos of Ron, which were displayed by his brother, Chris Hartman.
I've tried to reproduce many of them in this article (see below).
The following images are from photos that were taken inside the Planetarium, after the show, by Dorothy Norton and this author: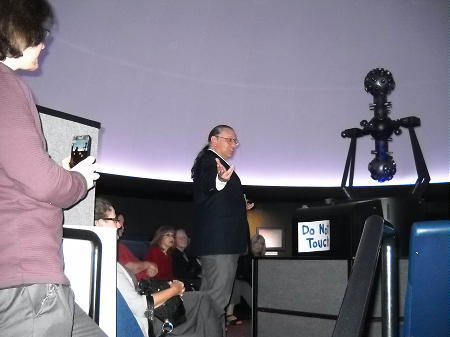 The following images are of photos that were brought to be shared with everyone at the Memorial by Chris Hartman and other family members: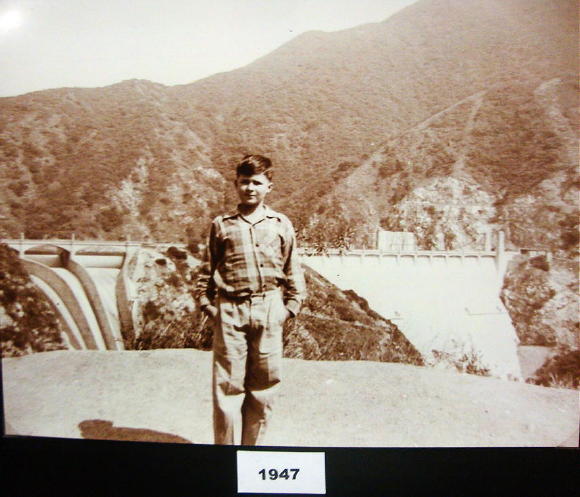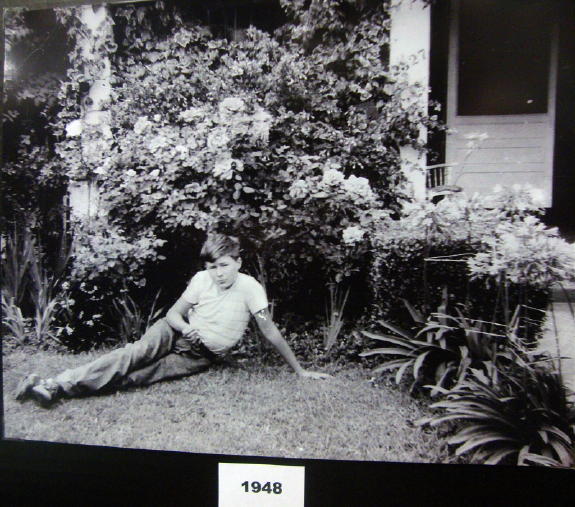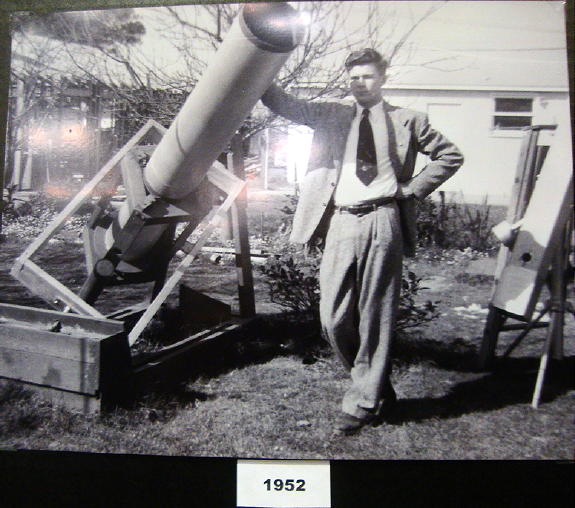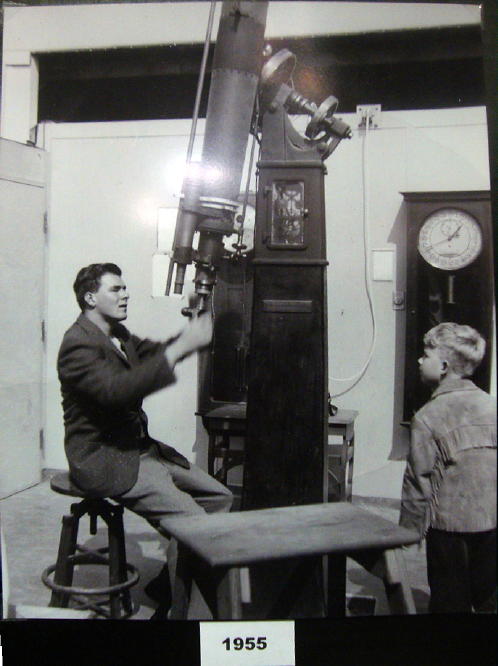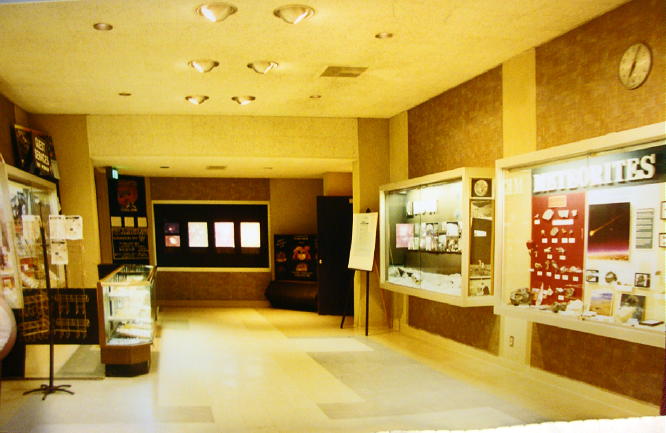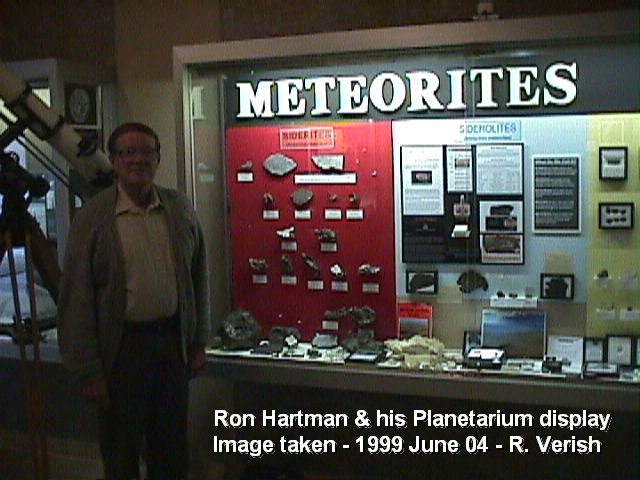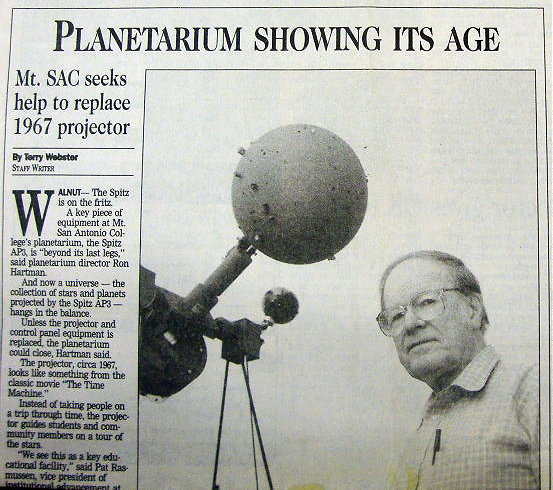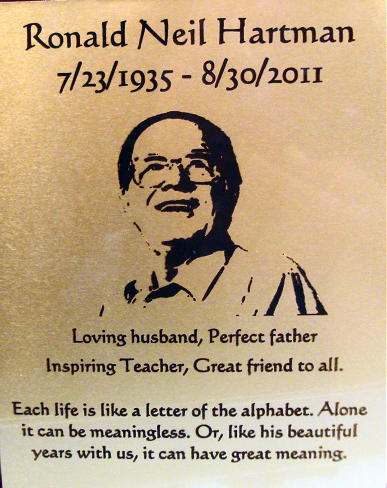 Ronald
N.
Hartman
(July 23, 1935 – August 30, 2011) was a professor of astronomy and the ... Throughout his career he continued his search for
meteorites
at locations such as
Meteor Crater
, Arizona and
Odessa Meteor Crater
, Ector County, Texas ...
en.wikipedia.org/wiki/Ronald_N._Hartman